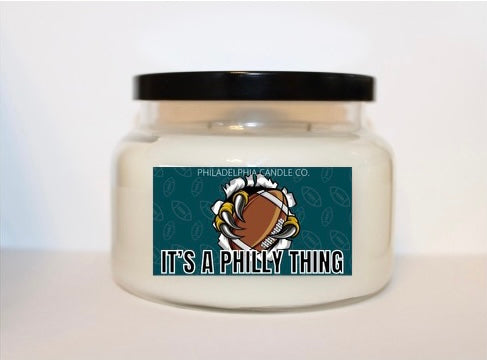 Celebrate the Philadelphia Eagles becoming the 2022 NFC Champions by enjoying this limited edition Philadelphia candle - E-A-G-L-E-S EAGLES!!!!
Additional Info:
10 oz | 283.50g 
Approximately 40 hours of Burn Time
Vegan, cruelty-free, and phthalate-free.
Fragrance Strength: Soft/Moderate
Note Profile:
Top: Sage, Orange, Grapefruit
Middle:

 Oakmoss, Amber, Tonka Bean

Base:

 Bergamont, Neroli, Rose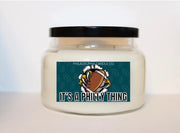 It's a Philly Thing!