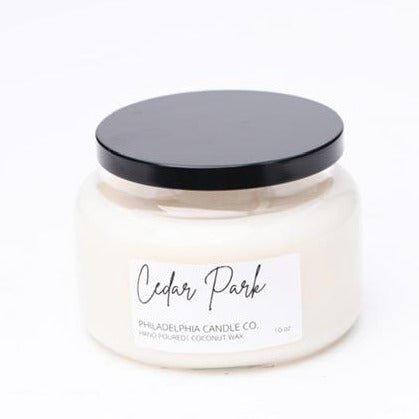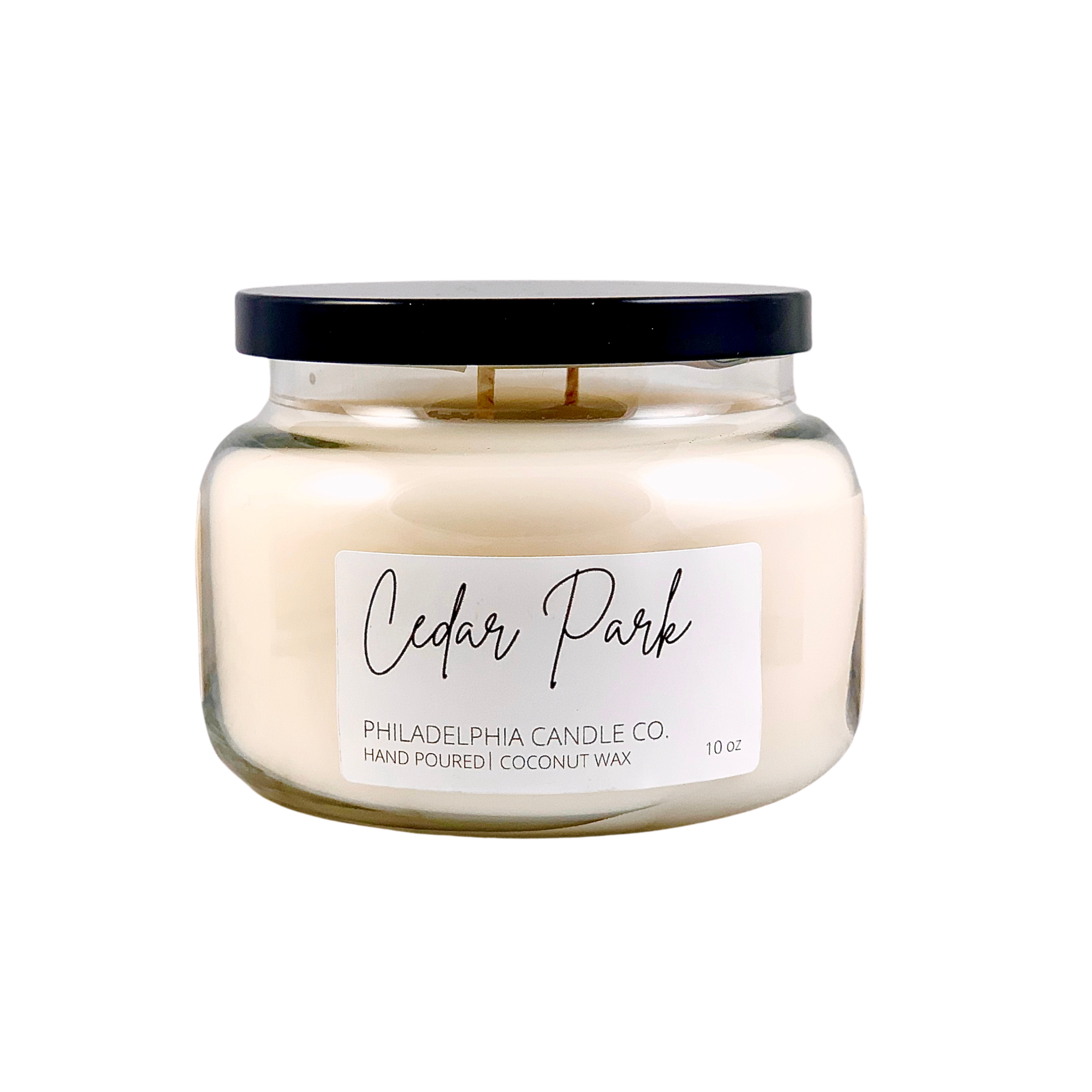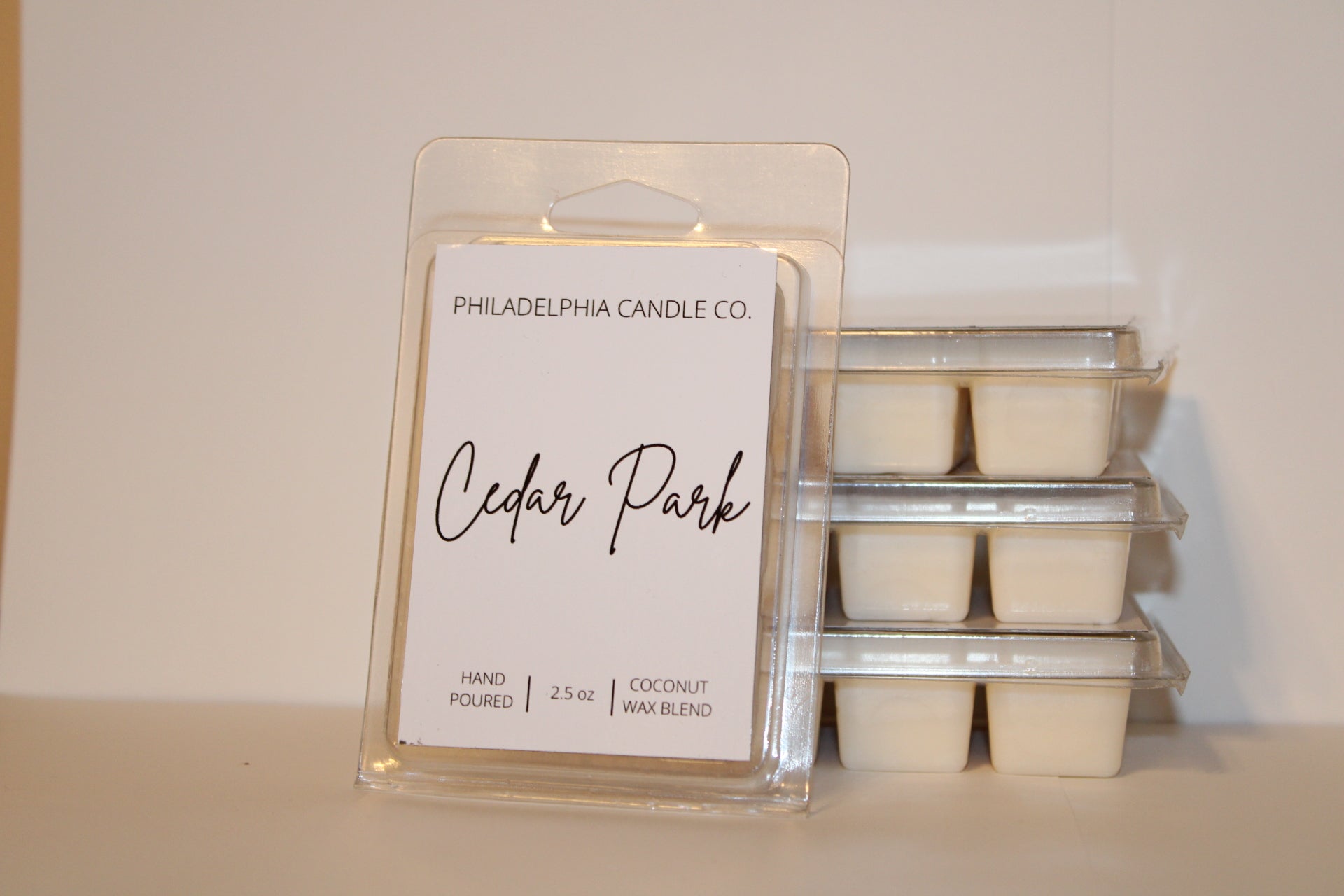 Our Cedar Park candle provides the perfect aromatic blend of herbs, lavender, and wood. The diverse yet harmonious scents are representative of the same diversity offered in the niche West Philadelphia neighborhood.
The earthiness of lavender is complemented by notes of sage, rosemary, chamomile, and sandalwood. This candle is a perfect addition to your favorite yoga or meditation routine.
Additional Info:
10 oz | 283.50g 
Approximately 40 hours of Burn Time
Vegan, cruelty-free, and phthalate-free.
Fragrance Strength: Soft/Moderate
Note Profile:
Top: ​Lavender
Middle: Camphor, Chamomile, Sage, Rosemary
Base: Sandalwood, Cedarwood
Cedar Park