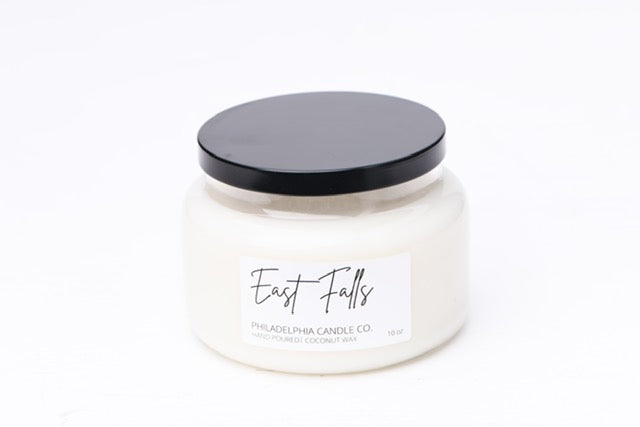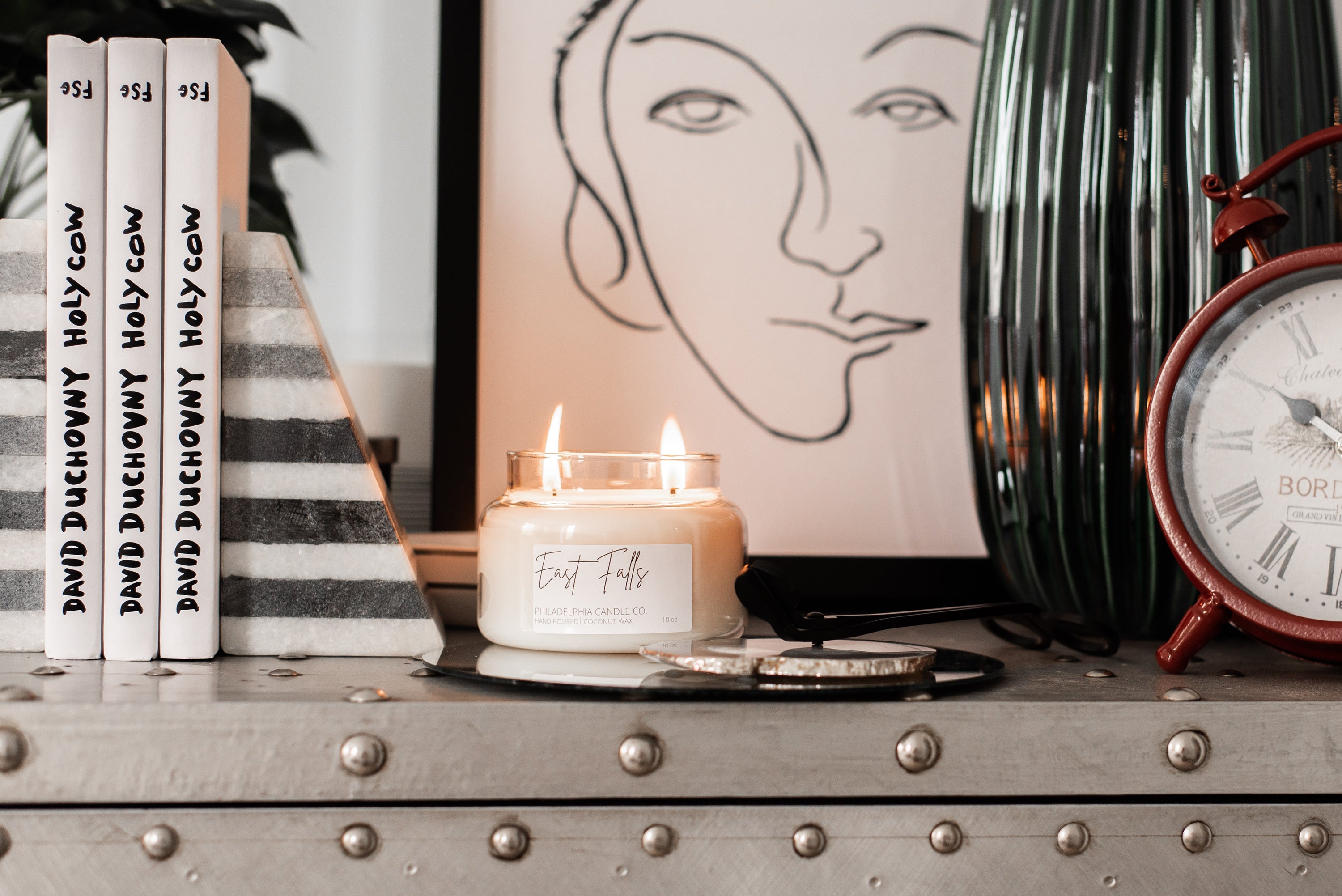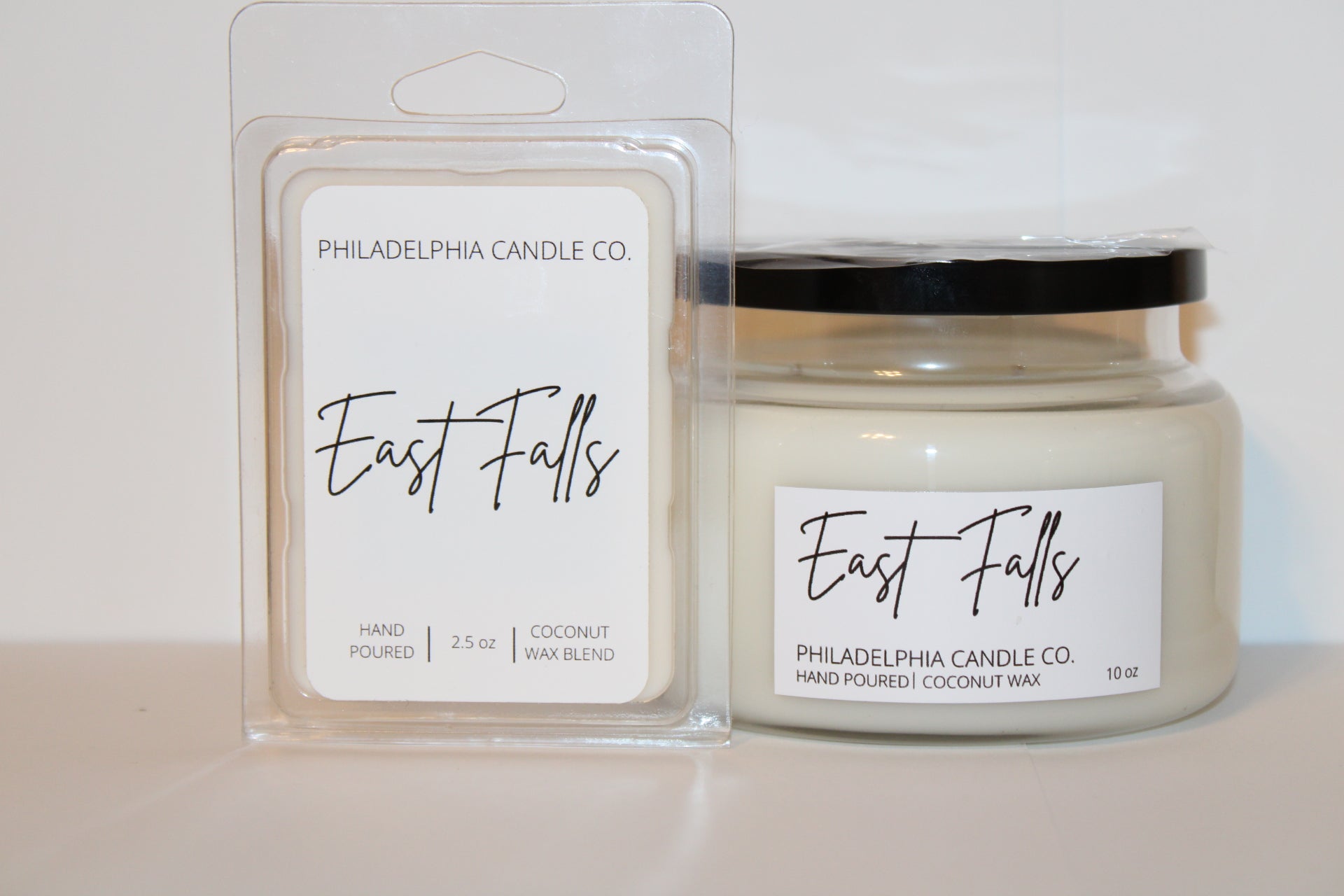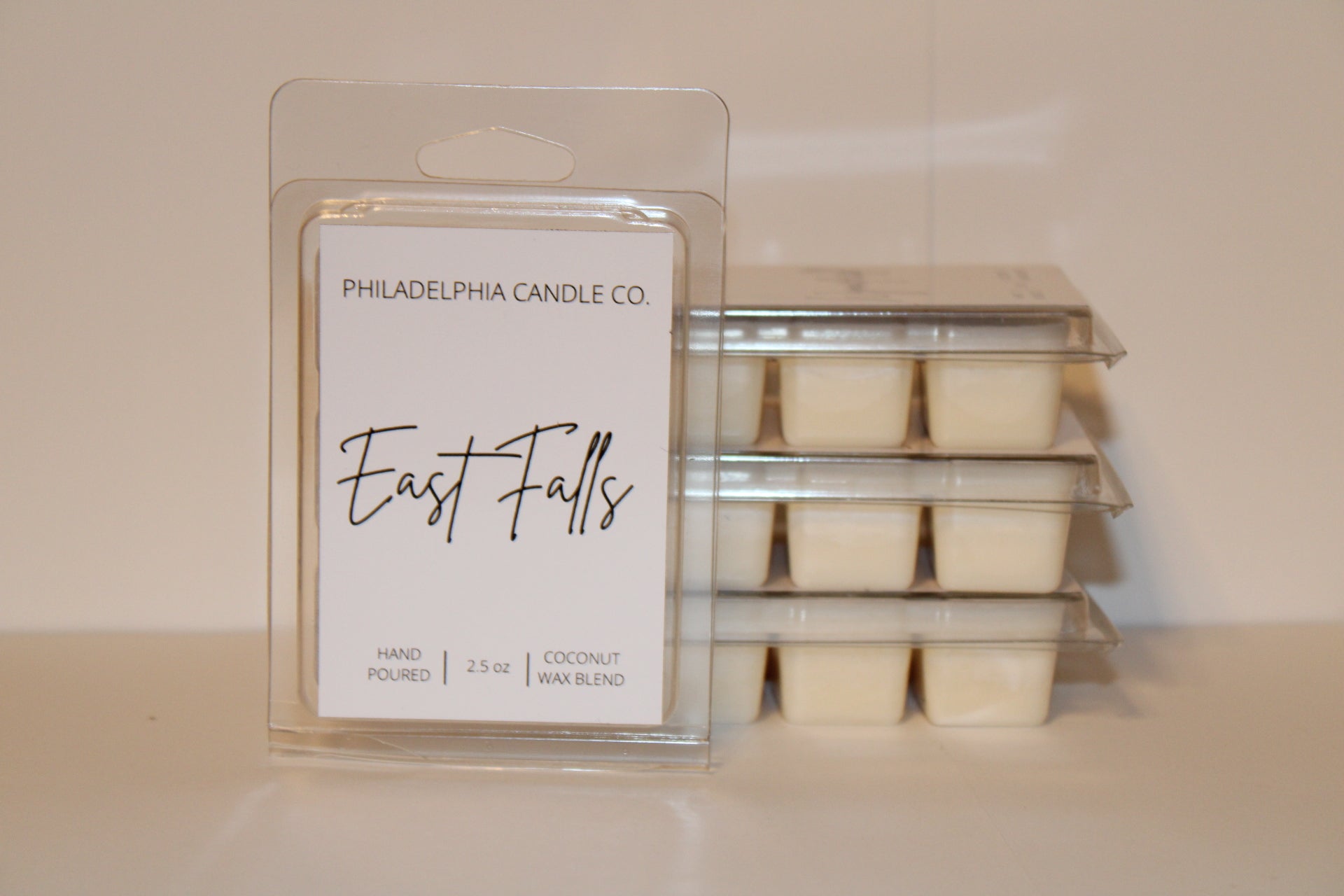 The East Falls candle, inspired and named after the little hillside nook off of the east side of the Schuylkill River. Our East Falls scented candle immediately captures you with the citrus aromas of lemon and orange. This complex scent binds the ozonic notes of sea salt and jasmine, based in woody violet, cedar and light musk. Reminiscent of a calming brewing storm, this scent fills any room with a refreshing and relaxing atmosphere.

Additional Info:
10 oz | 283.50g
Approximately 40 hours of Burn Time
Vegan, cruelty-free, and phthalate-free.

Fragrance Strength: Moderate/Strong

Note Profile:
Top: Ozone, Citrus
Middle: Sea Salt, Jasmine
Base: Violet, Cedar, Powder, Light Musk
East Falls