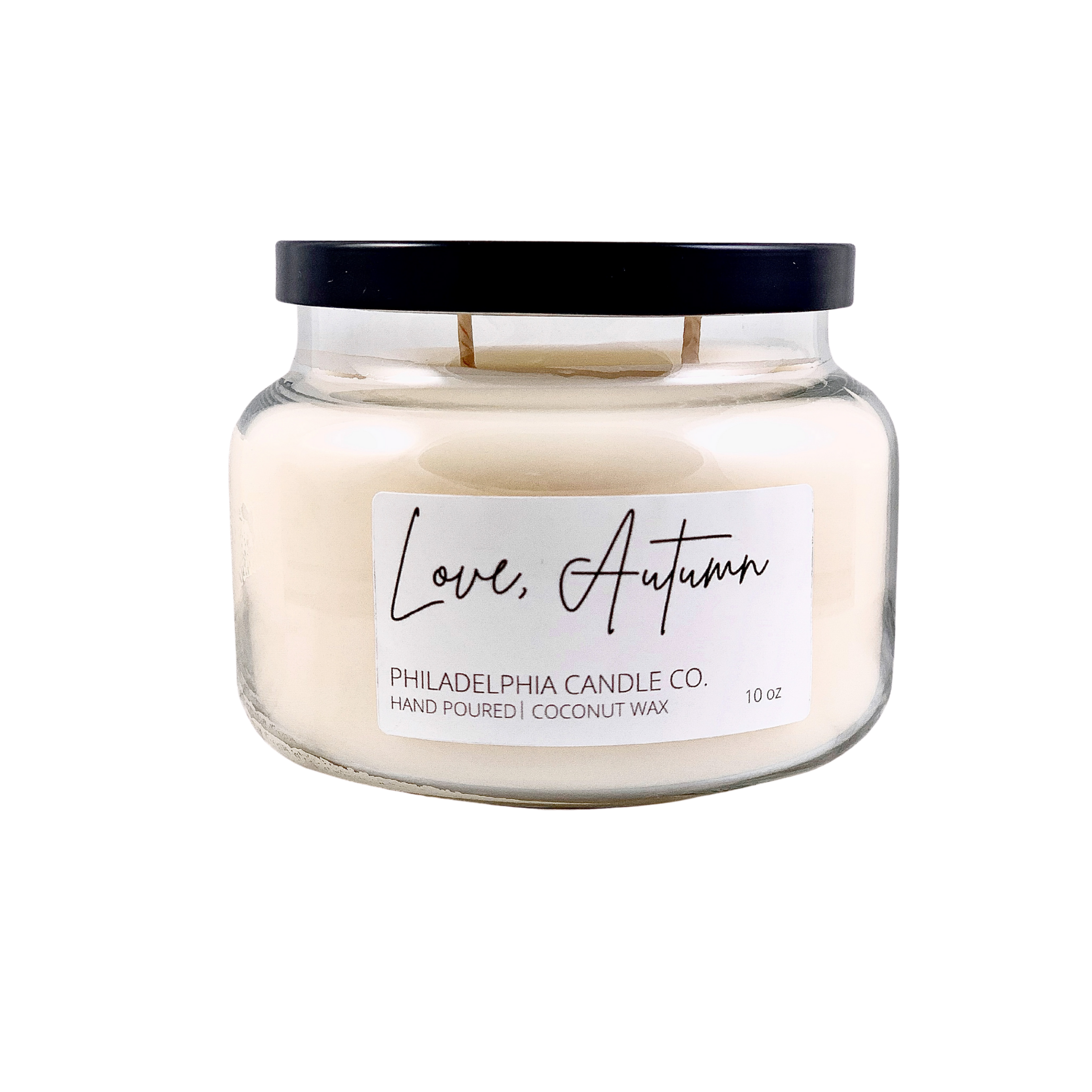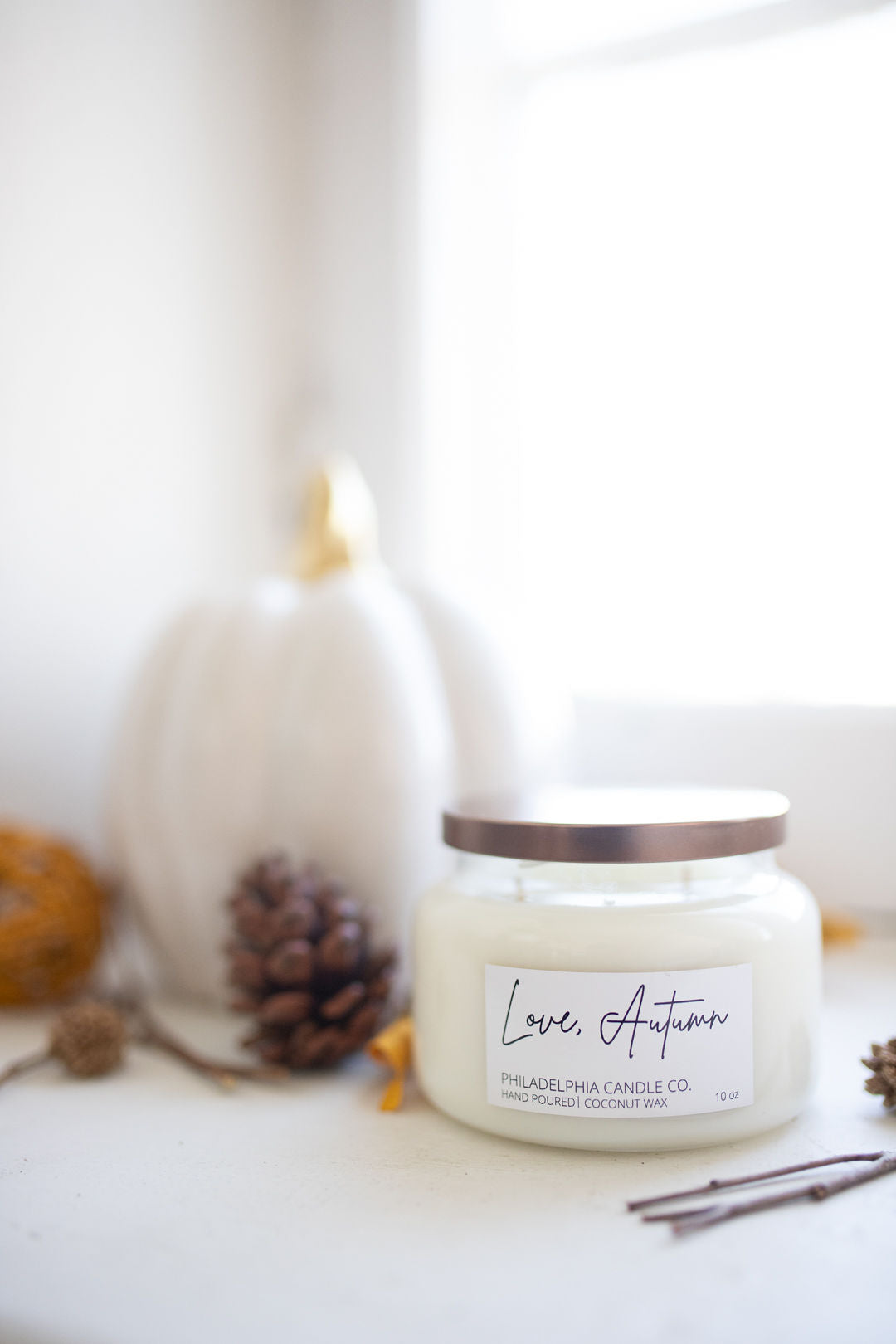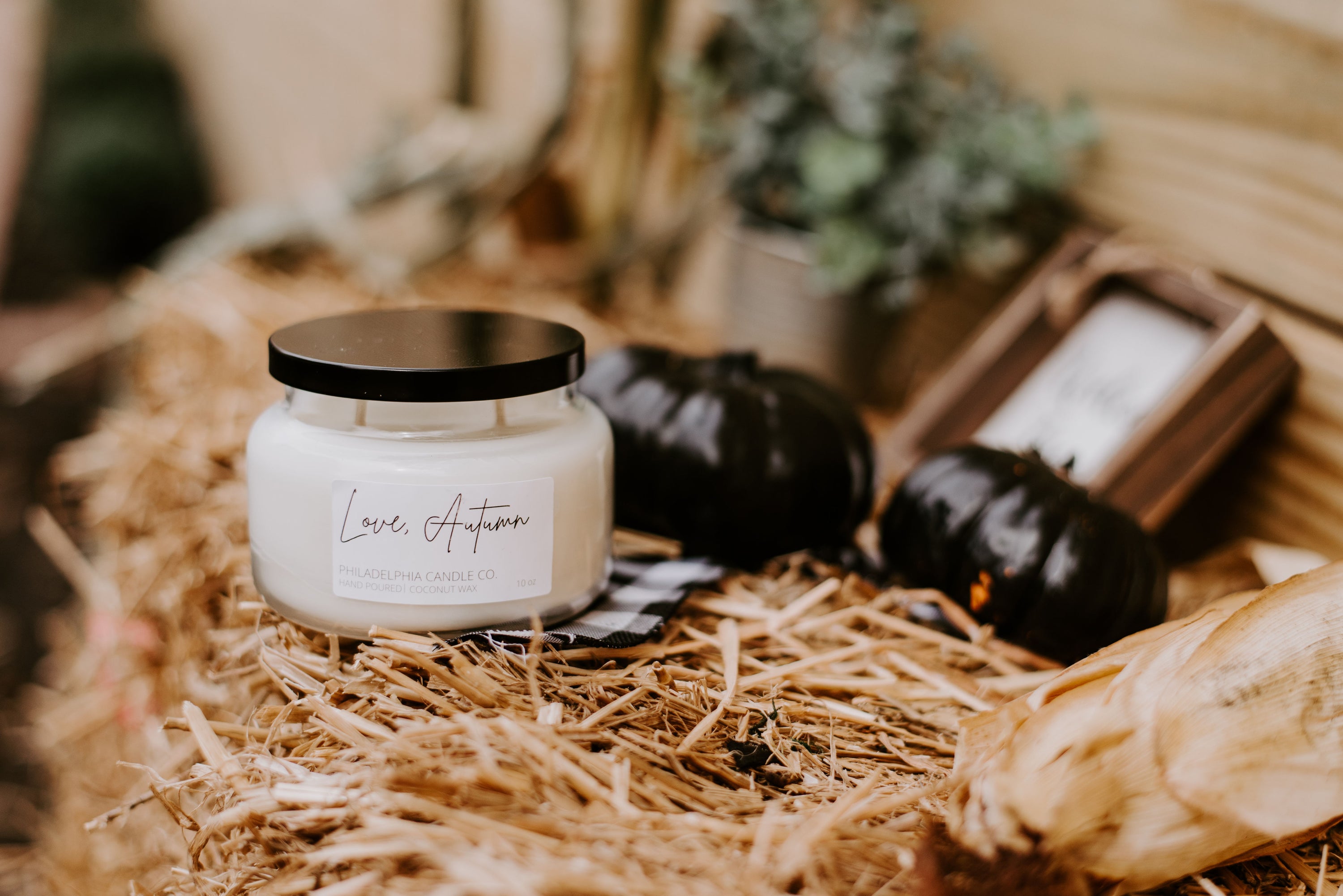 Experience the beauty of Autumn at any time by lighting our Love, Autumn candle. This inviting fragrance embodies everything loved by the season - notes of cinnamon, chrysanthemum, apples and berries combined with green leaves. The fruity and spiciness is balanced by the natural scents of pecan and cedar. This fragrance oil is infused with natural cinnamon, patchouli, cedarwood, vetiver, and sandalwood essential oils.
Additional Info:
10 oz | 283.50g
Approximately 40 hours of Burn Time
Vegan, cruelty-free, and phthalate-free.

Fragrance Strength: Soft/Moderate
Note Profile:
Top: 

Citrus, Cinnamon, Chrysanthemum

Middle: 

Apple, Berry, Green Leaves

Base: 

Pecan, Cedar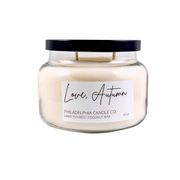 Love, Autumn