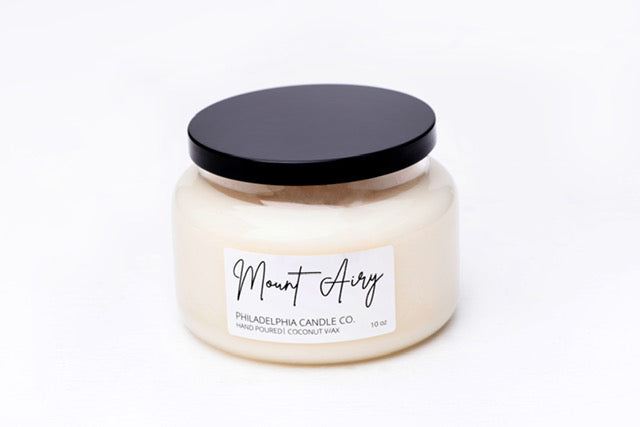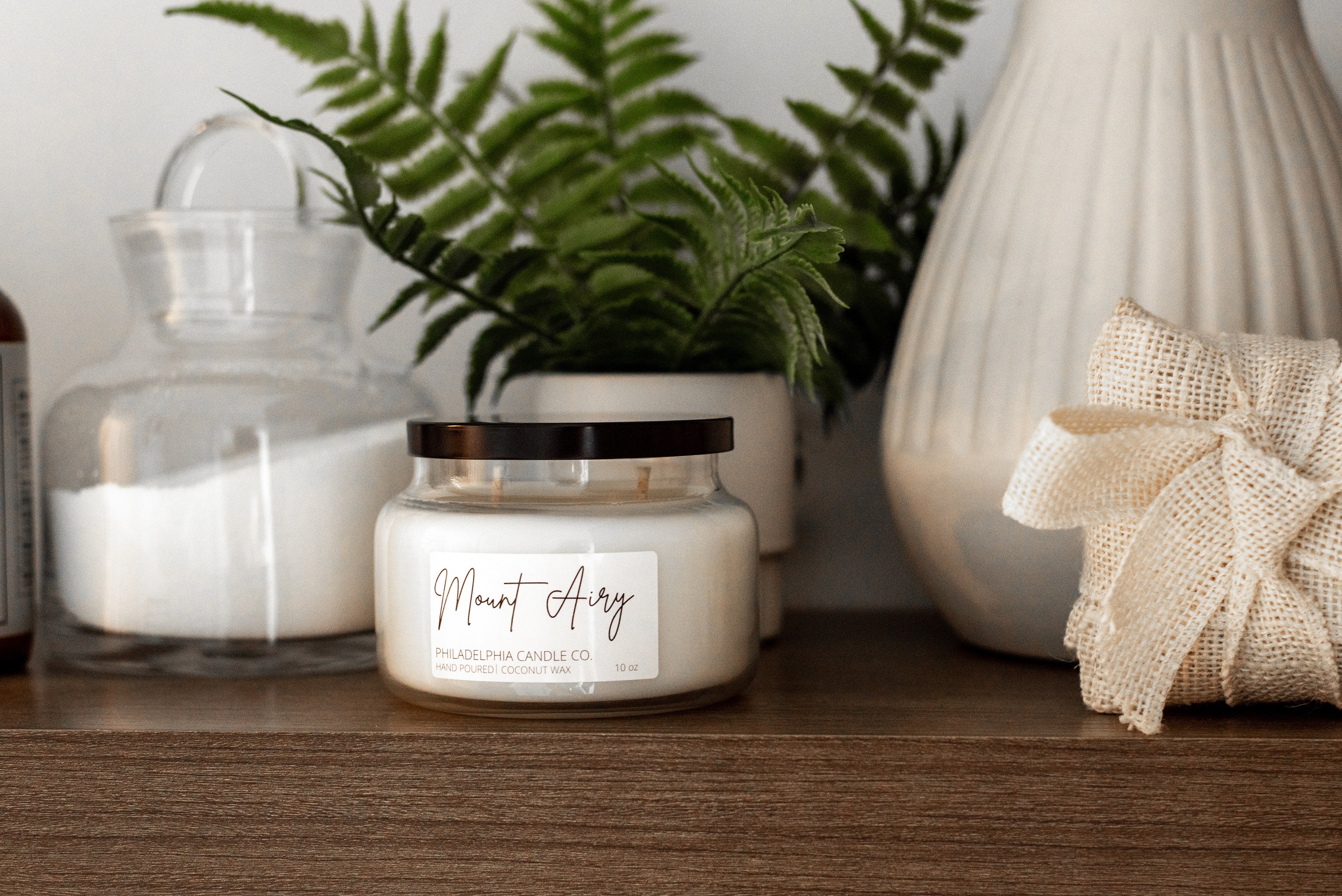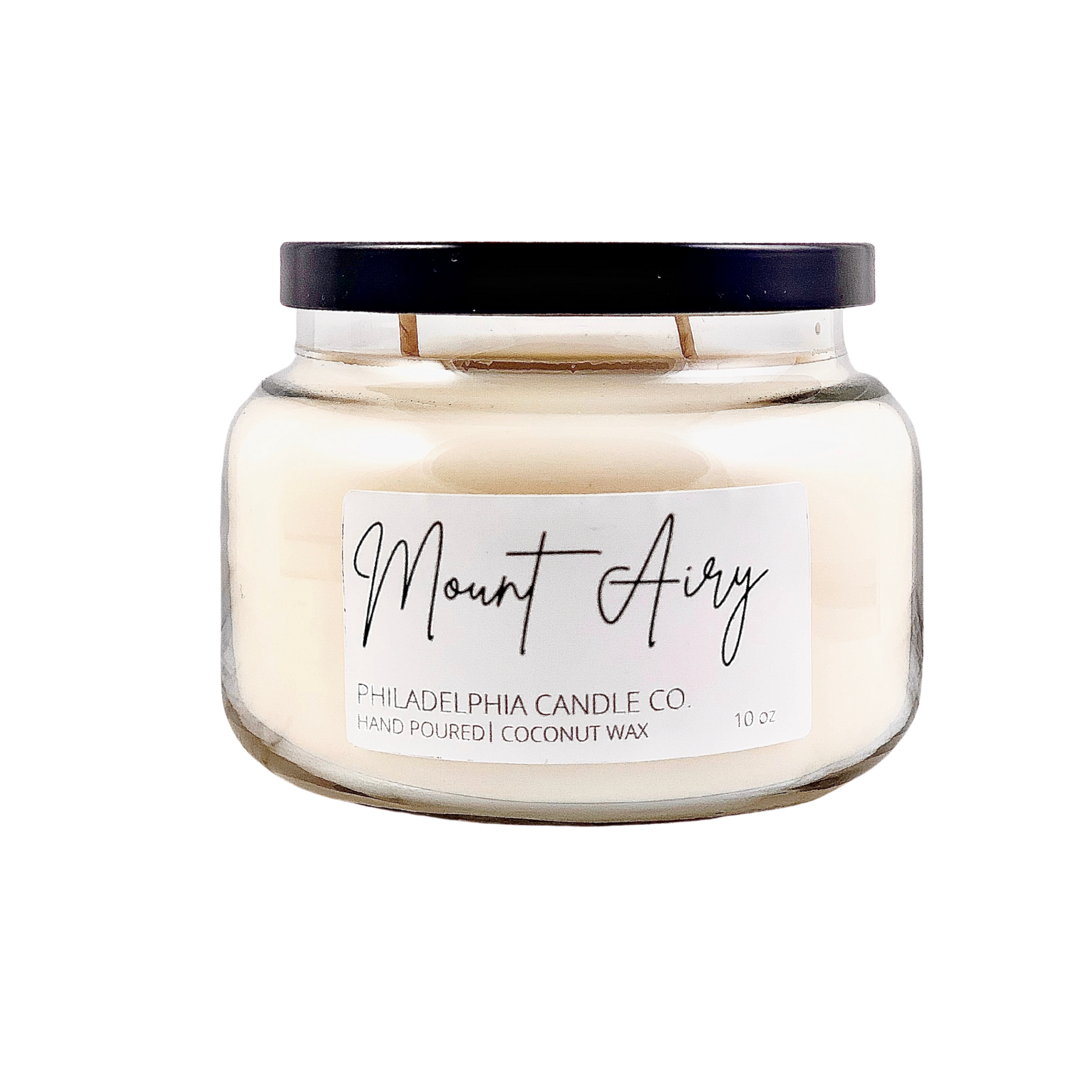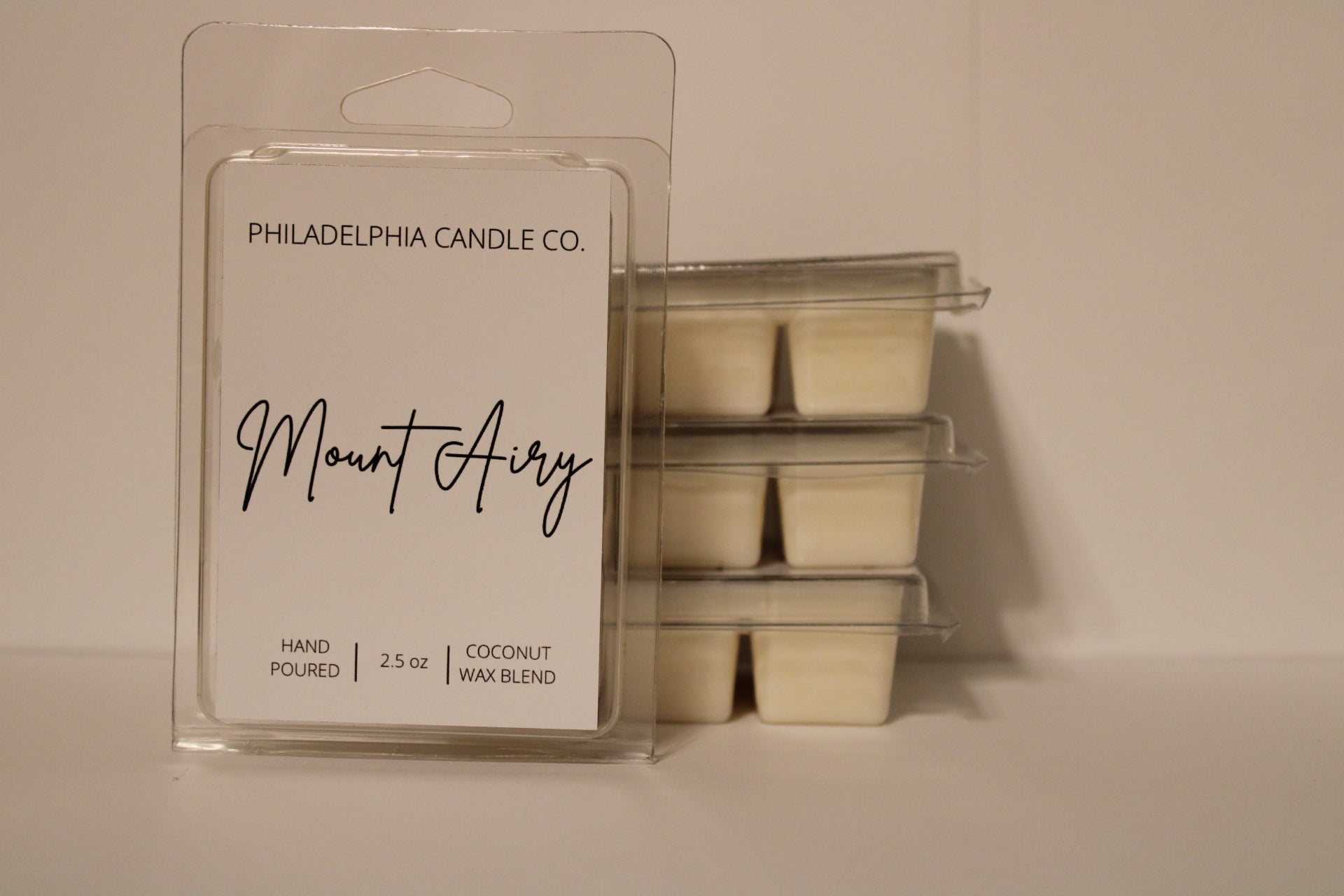 The Mount Airy candle is inspired and named after the culturally diverse community and beautifully architectural homes. Our Mount Airy scent begins with the sweet and spicy notes of apple and saffron. While captivating the sensual scents of black currant and blackberries, creating the perfect sophisticated ambiance inspired by this richly historic neighborhood. The warm base notes of amber and anise are enhanced by patchouli and cedarwood adding an exquisite touch to any space.
Additional Info:
10 oz | 283.50g 
Approximately 40 hours of Burn Time
Vegan, cruelty-free, and phthalate-free.
Fragrance Strength: Moderate/Strong
Note Profile:
Top: Saffron, Apple
Middle: Black Currant, Blackberry, Vanilla
Base: Anise, Patchouli, Amber
Mount Airy