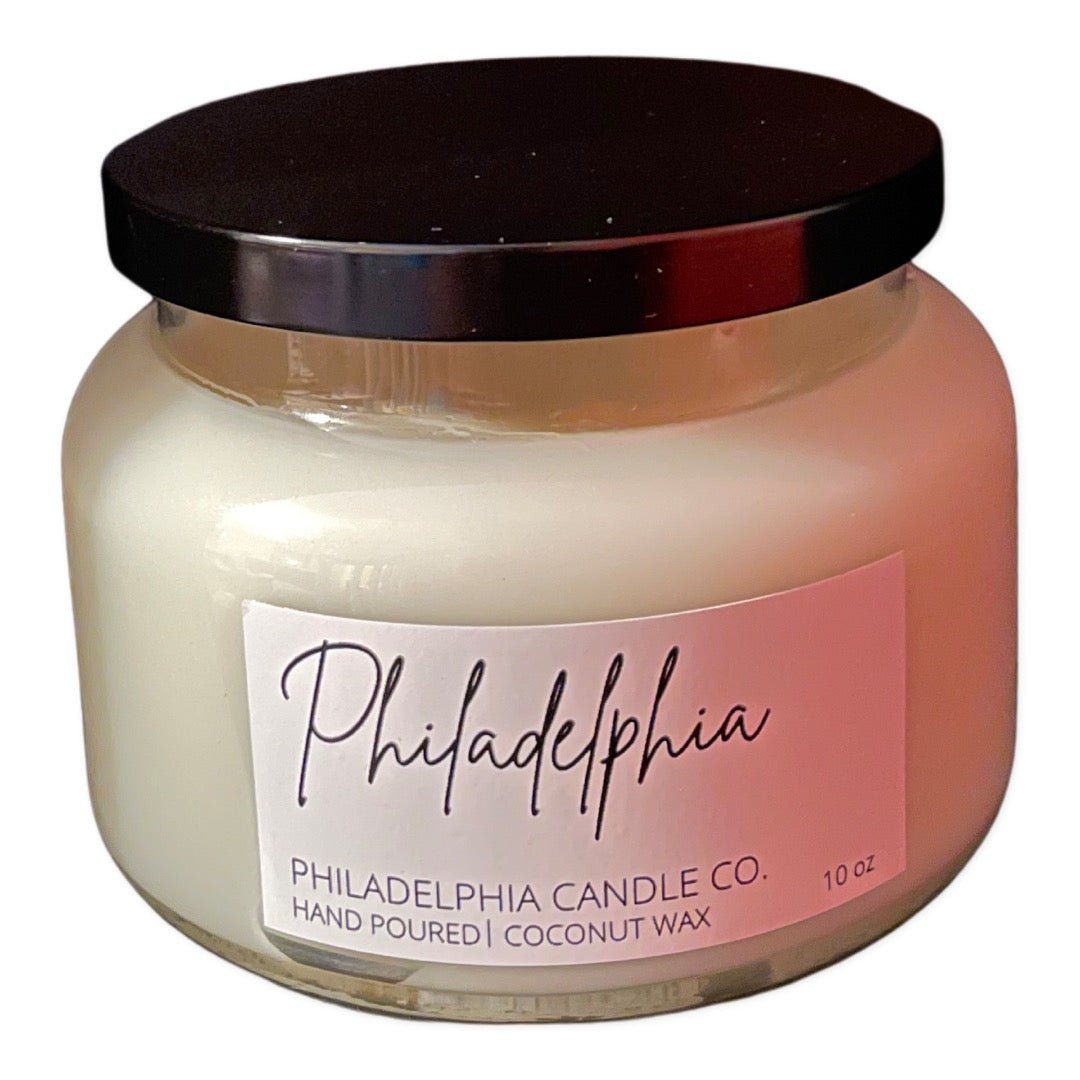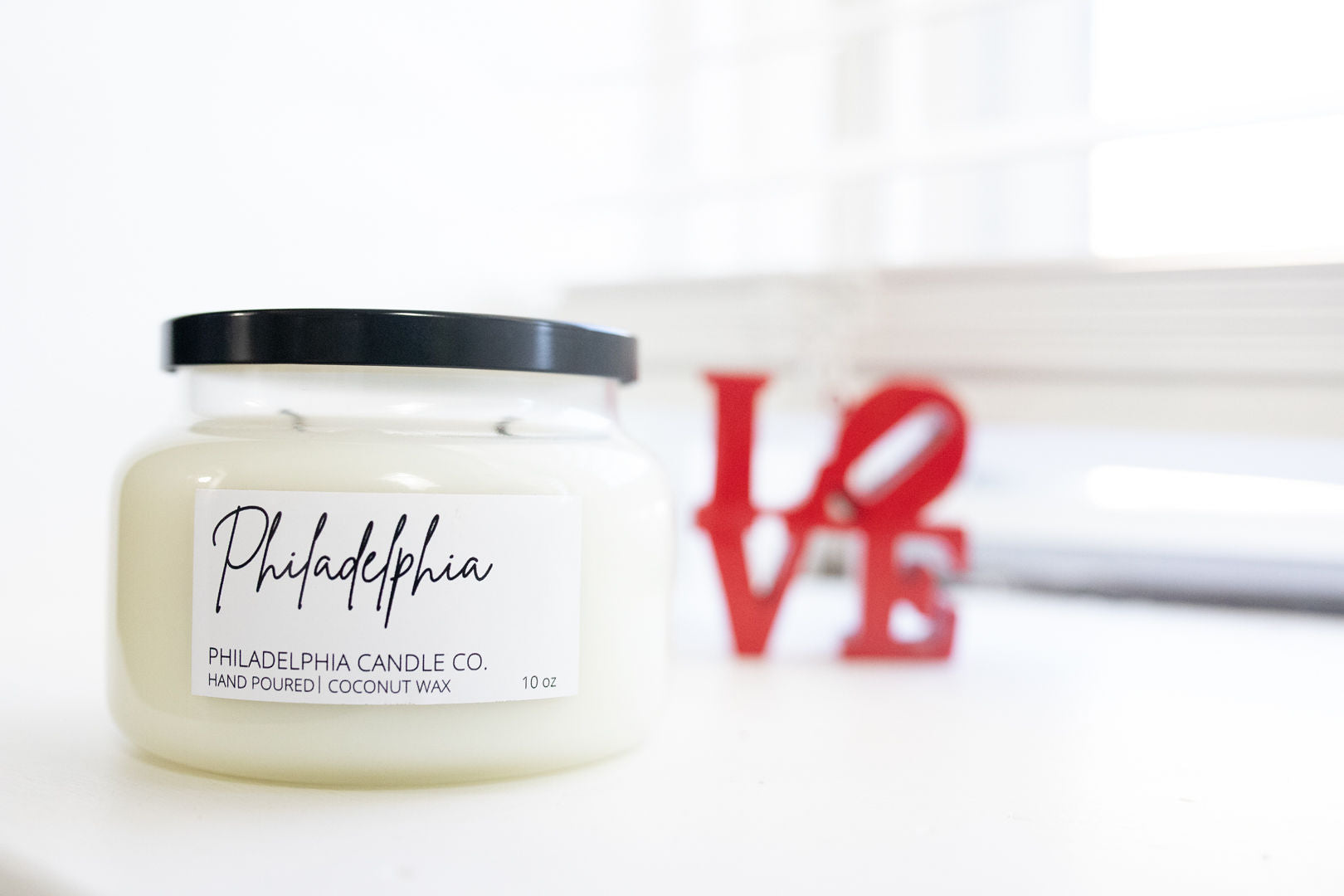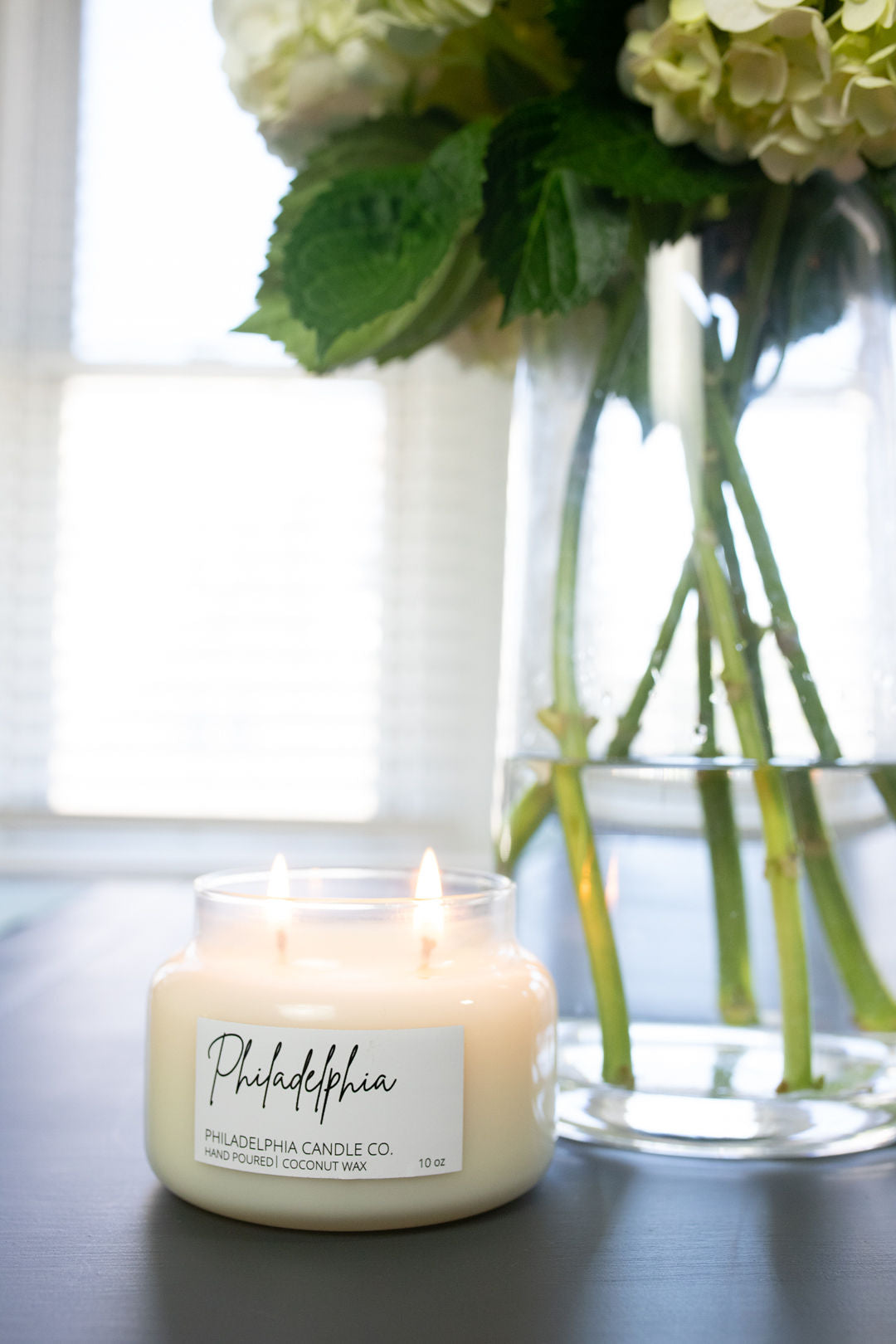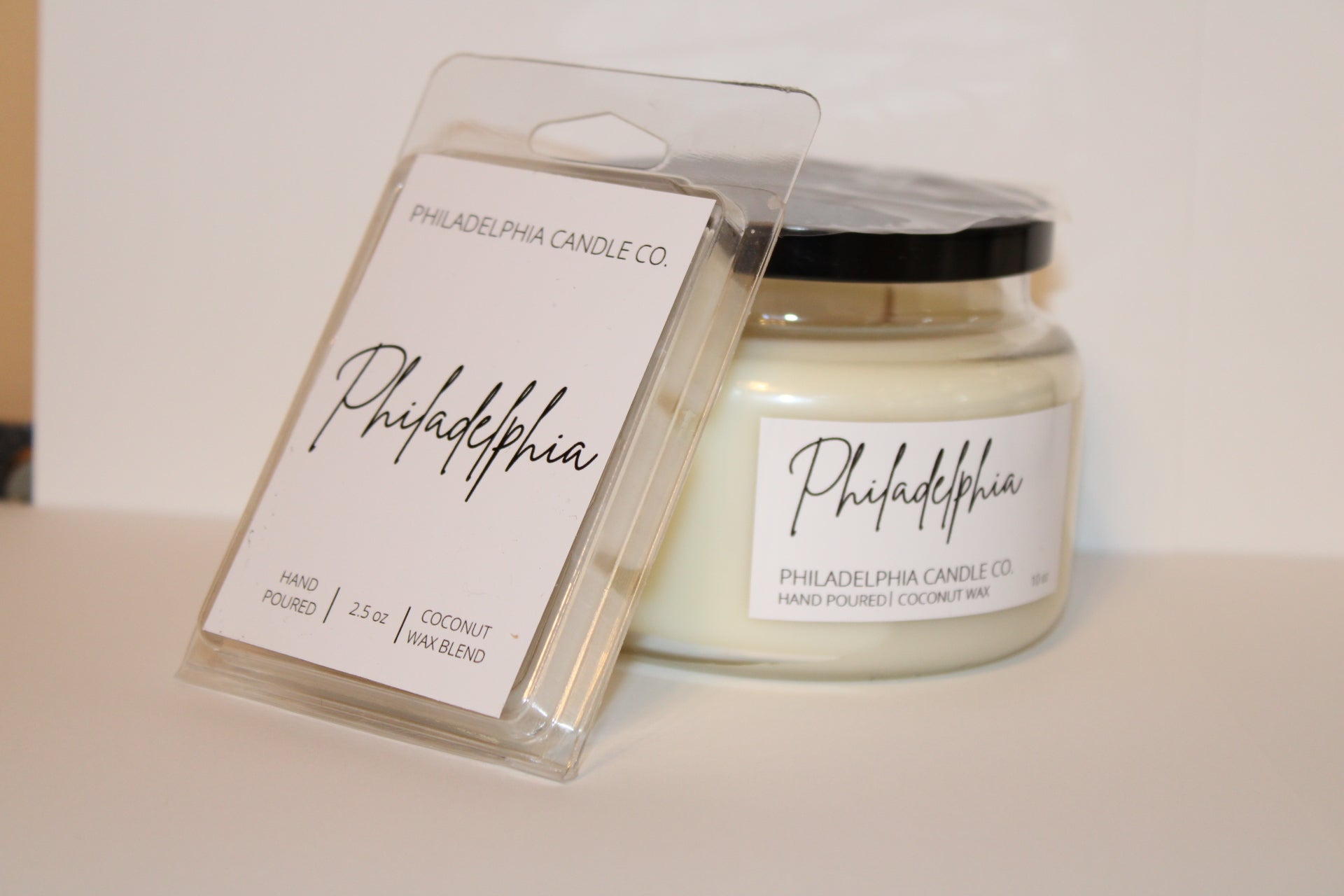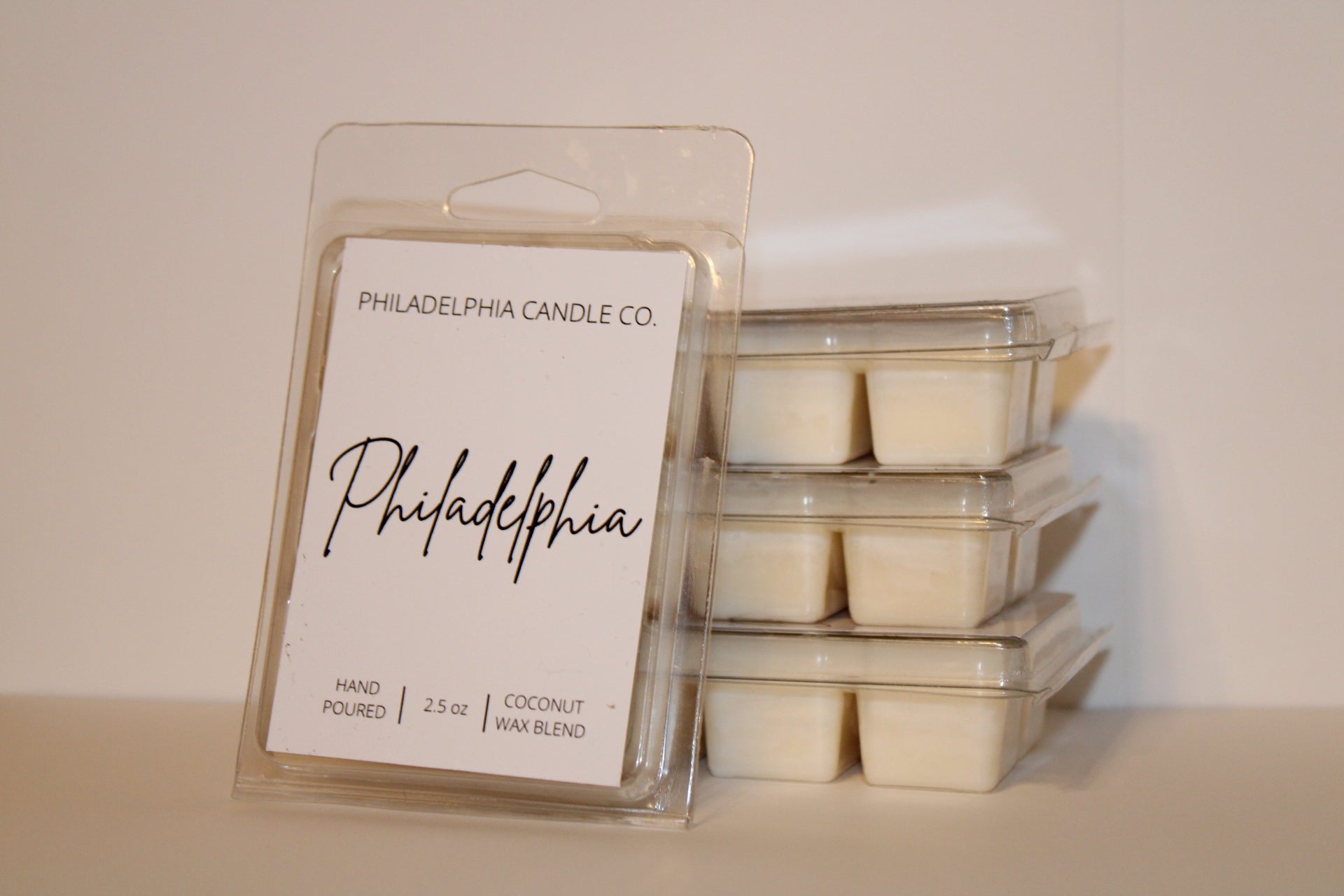 Our Philadelphia candle is our newest Summer citrus scent. This fragrance provides the perfect aromatic blend of grapefruit, oak moss and blood orange. This refreshing scent truly embodies the city of Philadelphia. This candle is a perfect addition to your home on a rainy summer day.
Additional Info:
10 oz | 283.50g 
Approximately 40 hours of Burn Time
Vegan, cruelty-free, and phthalate-free.
Fragrance Strength: Soft/Moderate
Note Profile:
Top: Sage, Orange, Grapefruit
Middle:

 Oakmoss, Amber, Tonka Bean

Base:

 Bergamont, Neroli, Rose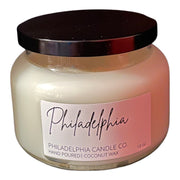 Philadelphia