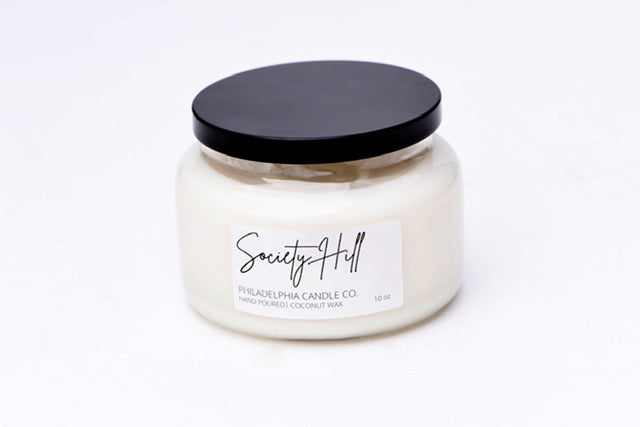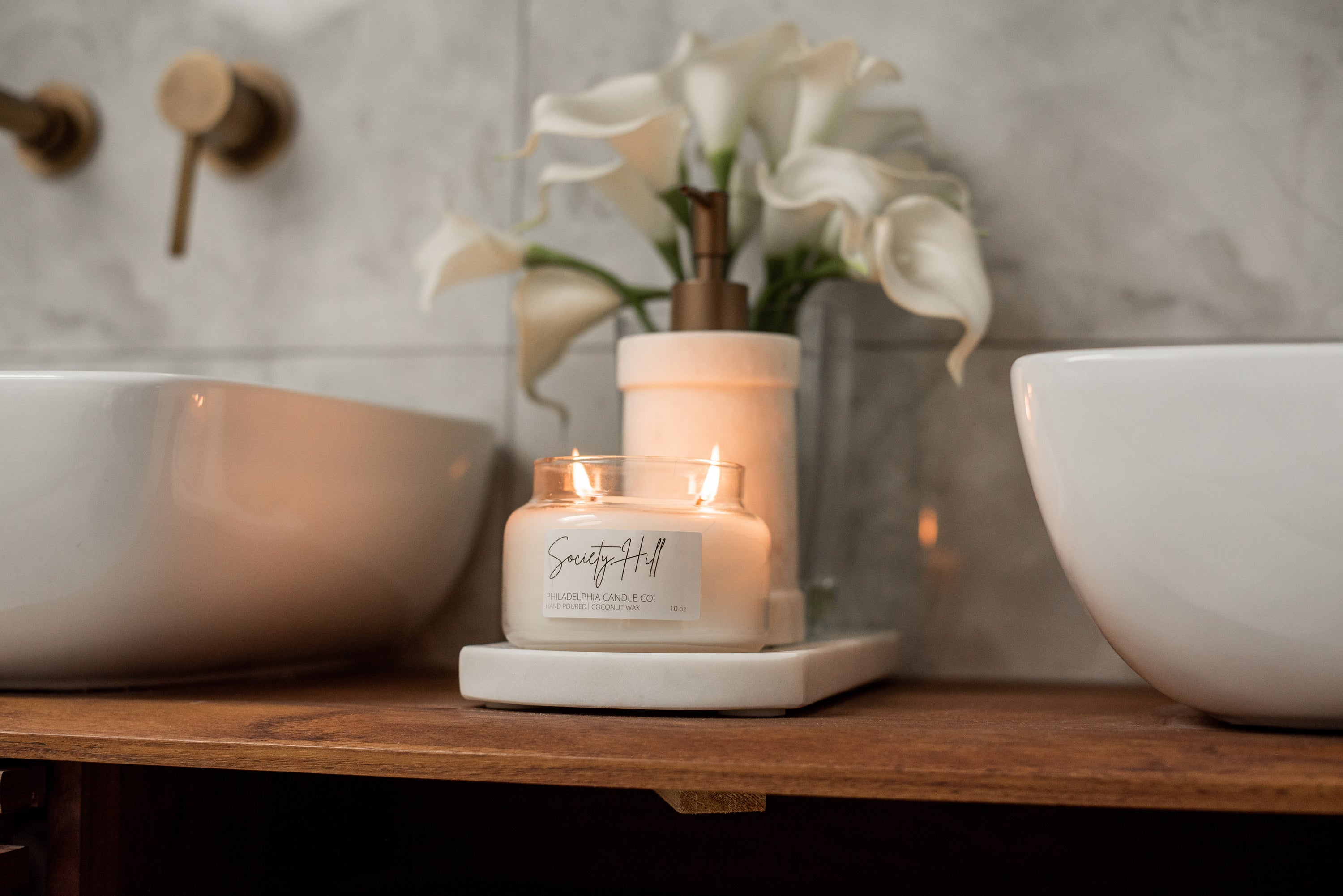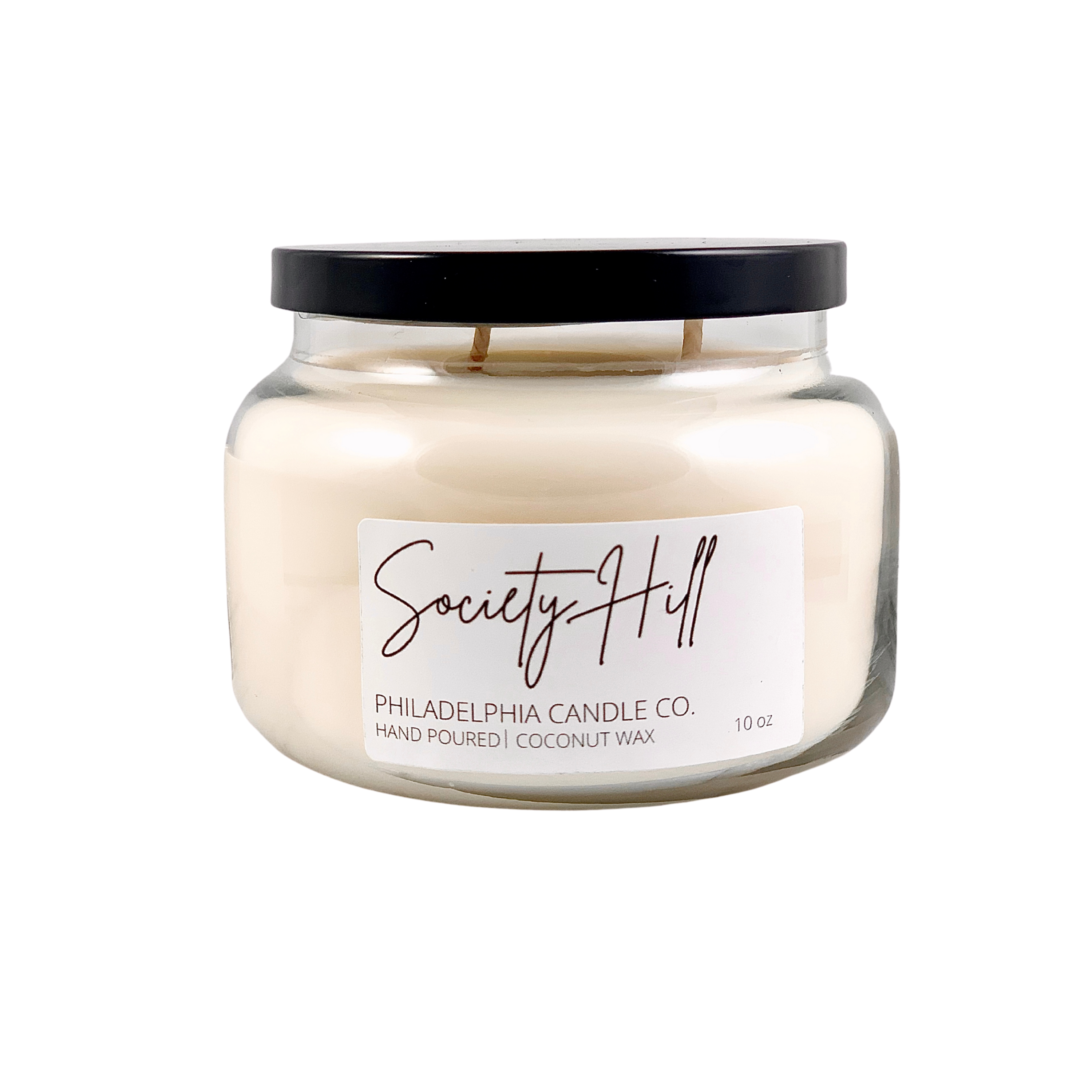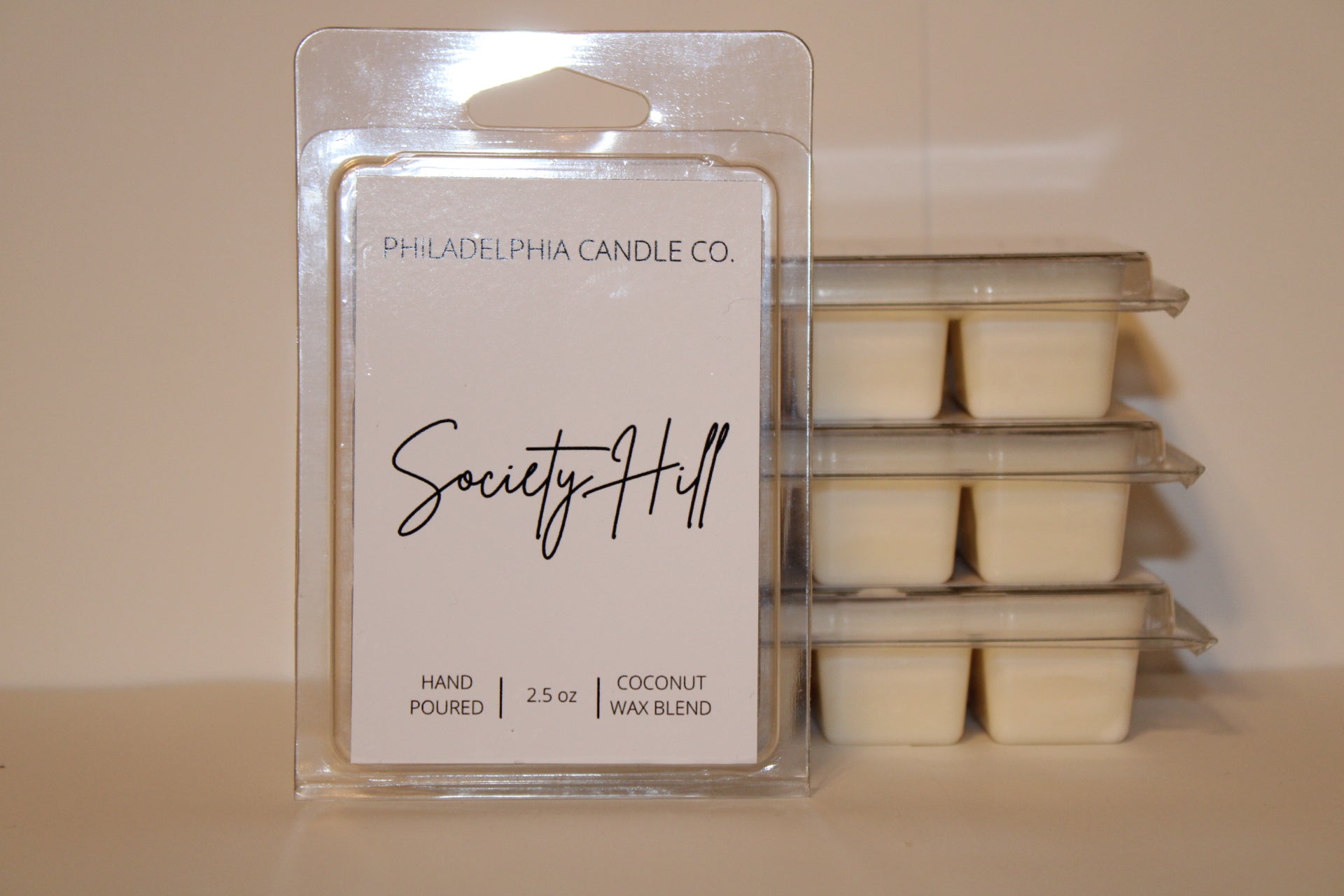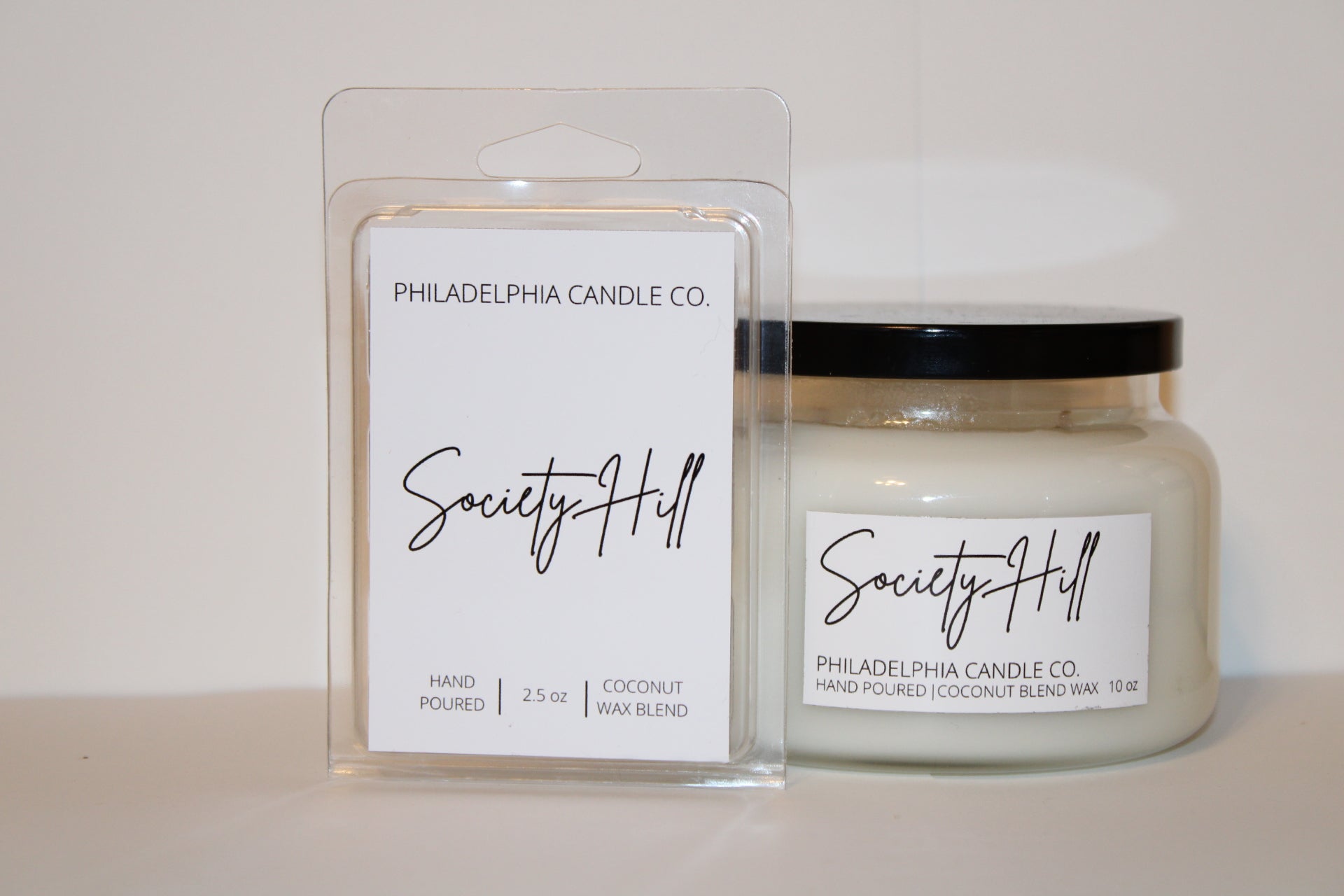 The Society Hill Candle, inspired and named after the quaint historic neighborhood in South Philadelphia, will surround you with the aromas of natural cedar, wrapped with a whisper of bergamot that opens up to oakmoss and cooling camphor. You'll also notice notes of cedar and patchouli wrapped in amber and benzoin.
Additional Info:
10 oz | 283.50g 
Approximately 40 hours of Burn Time
Vegan, cruelty-free, and phthalate-free.
Fragrance Strength: Soft/Moderate
Note Profile:
Top: Bergamot
Middle: Oakmoss, Camphor
Base: Cedar, Amber, Benzoin, Patchouli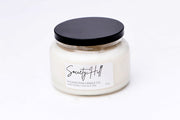 Society Hill